The police jury is the governing authority for each parish that operates under the police jury system provided by the general laws of the state.
The police jury is both a legislative and administrative body. Its legislative and administrative functions include enacting ordinances and resolutions, establishing programs and setting policy. As an administrative body, it prepares the budget, hires personnel, spends money, negotiates contracts and, in general, directs the activities under its supervision.
Police juries carry out their administrative responsibilities in various ways. Some parishes, for example, have made their secretaries responsible for over-all administration. In others, this responsibility has been delegated to the police jury president, who is selected from among the jurors. Some parishes have hired a parish manager as permited by LRS 33:1236.1. The law sets no qualifications for the position other than being a registered voter of the parish. Act 85 of 2006 repealed the provision that allowed a police juror to serve as the parish manager, but did allow for a police juror already serving as a parish manager to continue doing so. In still other parishes, there is no principlal administrative official, and all parish employees report directly to the entire jury or to committees.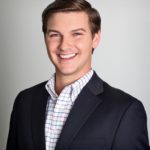 Chance Henry
Police Jury President, District Three
Gordon Ray "G-Ray" Morgan
Police Jury Vice President, District Four
2352 Mark Twain Road
Crowley, LA 70526

Committees:
Roads & Bridges
Buildings & Grounds
Mosquito Control
Industrial Development
Download District Four Map
Gordon Ray "G-Ray" Morgan
Police Jury Vice President, District Four
2352 Mark Twain Road
Crowley, LA 70526

Committees:
Roads & Bridges
Buildings & Grounds
Mosquito Control
Industrial Development
Download District Four Map
Walter Andrus
Police Juror, District One
Jeffery "Red Dog" Morgan
Police Jury, District Two
1190 Egan Hwy
Egan, LA 70531

Committees:
Buildings & Grounds
Personnel
Legislative
Solid Waste
Animal Control
Finance
Road & Bridges
Download District Two Map
Vacant position to be appointed by the Governor
Police Juror, District Five
A.J. "Jay" Credeur
Police Juror, District Six
8538 Grand Prairie Hwy,
Church Point, LA 70525

Committees:
Finance
Animal Control
Personnel
Roads & Bridges
Download District Six Map
Pat Daigle
Police Juror, District Seven